This job listing has expired and may no longer be relevant!
Service Designer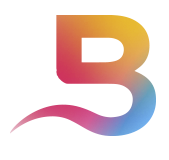 Opis oferty pracy
Work in a team responsible for the Discovery and Strategy phase, with a primary focus on building customer journey maps and designing user experiences across multiple channels. One of your main tasks will be to support the extensive Discovery phase of the KFC project.
Why become a Bison?
You will become part of Flying Bisons team, which is one of the fastest growing companies in the Digital Consulting industry. Our mission is to co-create valuable and innovative products that are used daily by hundreds of thousands of people.
As a Bison, you will have a real impact on the success of strategic products of biggest brands in the world including IKEA, Mercedes-AMG, KFC, HEBE, Empik, Domino's Pizza, Getin Bank, NC+, Nationale Nederlanden, PwC and startups like Going, Muscat, Vaiot and Hoard.
You will work with an interdisciplinary team of ambitious and talented specialists. Together, we will be able to take advantage of our experience, supported by qualitative and quantitative data to make the right design decisions, meet our clients' business goals and participate in product success.
You will be a part of the entire Product Design & Development process which also involve continuous improvements long after product release:
– Discovery
– Strategy
– Concept & Validation
– Design (UX/UI)
– Development
– Optimization (including A/B Testing)
You will work in a climatic office in the very center of Warsaw (Bracka 18)
You will relax playing FIFA, Billiards, and ping-pong with other cool Bisons!
We are looking for a designer who:
looks at the project from both usability and business side
treats the customer's experience extensively and builds the overall experience considering various factors
knows research and design methods
is able to choose the right techniques and conduct workshops
feels good in cooperation with other designers (both younger and older)
speaks Polish and English very well
An additional advantage will be:
experience in the FMCG industry
experience in running workshops
Your tasks will include:
designing Customer Journey and Experience Maps
identifying the real needs and expectations of consumers
planning and conducting workshops using appropriate methodologies
independent planning and conducting user research
coordinating and skillful use of the researcher's work
analyzing data and drawing proper conclusions regarding the usability of services
Let's get to know each other!
We will be happy to give you more details and tell you about our future plans. Write to us and we will set a date for a cup of coffee.
rekrutacja@flyingbisons.com