Ta oferta pracy nie jest już aktualna!
📣UX Designer / Researcher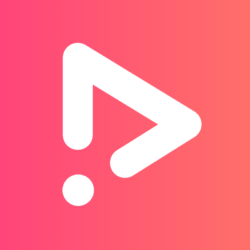 Opis oferty pracy
UX Designer / Researcher   
We are looking for experienced UX Designer / Researcher, who will help us in testing wireframes, mockups and will help us improve our products. You will be working in a cool company which creates great stuff for video editing (and more).
When it comes to your future tasks, we are more interested in rapid testing which will help us iterate quicker. You will be responsible for choosing the right research methodology, organizing user testing groups and preparing all measurement tools that may be needed. Good communication skills and fluent English will come in handy since most of our customers spoke English. If you are familiar with 5-day sprint methodology – that's great, because we are using it. If you can lead other workshops it's even better. If you still reading this offer, you probably guess that about 50% of the time you will spend on testing, remaining 50% will be designing or redesigning, but rather wireframes flow than high fidelity mockups.
Joining us means taking big responsibility for the success of each product, but you won't be alone, we are a flexible team that is open for good solutions and ready to support any initiative. The whole team has startup origins, we like to act fast and see the results. If you also have a startup background or you have a broad variety of skills, that's a strong point for us. Ability to focus on business & usability aspects of the product are very welcome. You will be part of 3 people UX/UI team and will help to make it bigger, which will put your "leader skill" to the test.
Who we are?
Promo is a visual content creation platform helping people, businesses and brands create beautiful visual content. Founded in 2010, Promo helped over 200 million people create, discover, and share videos. Since 2016, the main product of Promo is an easy-to-use video platform with a mission to empower businesses of all sizes to grow online with the power of video.
Since its launch, Promo grew rapidly and has acquired tens of thousands of paying customers, creating lots of videos, driving Promo to a double-digit annual revenue rate.
Promo is changing the way people create content and market their businesses online. These platforms not only empower creativity, but they also help connect people around the world with highly-shareable, beautiful content.
Last year Promo acquired Polish Startup UnStock, a mobile-first UGC (User Generated Content) video marketplace. The company is headquartered in Tel-Aviv and has offices in Warsaw.
What do you need to succeed?
– at least 3-4 year experience in UX
– know how and like to make test, interviews and other research with users
– ability to create an architecture of information and wireframes on your own.
– know how to conduct qualitative research
– know how to use Sketch for wireframing (since our Design System is in Sketch)
– fluent English, it doesn't need to be perfect but you should feel free to speak with natives
– It would be nice to see your completed projects
– "Guess Less" approach
– fast learner, solutions & results oriented with a thirst for knowledge.
– "Can do" attitude, proactive, team player.
Why working with us?
– Salary from 10 000 PLN Netto (b2b) and up depending on the skills. Full-time employment is possible.
– Working on cool features for cool people
– Creating solutions with a big impact on Promo.com
– Cool, industrial-style office in the center of Warsaw (Hoża 51)
– Great team of talented people
– VR in the office 🙂
– Medicover Premium plan
– Cool company outing (go-karts, VR room and many more)
– Integration visit to Tel Aviv
– happy hour on Thursdays (we order super tasty food to the office)