Ta oferta pracy nie jest już aktualna!
📣 UI DESIGNER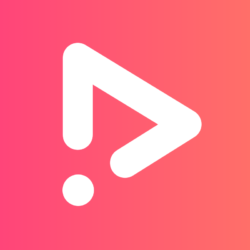 Opis oferty pracy
UI Designer
We are looking for an experienced UI Designer who will help us in creating great looking, user-friendly designs. You will be working in a cool company which creates great stuff for video editing (and more).
You will be working on high fidelity mockups and take part in design sprints. Our international UX/UI team counts 6 people, which means that we are looking for a designer that can work with other creative people. We are working with Abstract, it's not required to be familiar with it, but if you are familiar that's super. You will be also responsible for contributing to our Design System. That means you have to know Sketch on a professional level. Creating nested symbols that can be reused by other designers, proper naming of layers, working with layer styles and shared libraries – yes, we like to keep things in order. Promo is a desktop app for editing video, but we are looking for a designer that also feels good in creating mobile apps. You will work closely to frontend developers, so knowing how they work and create stuff is very welcome here. More than anything we value high aesthetic sensitivity, that's why we are looking for an outstanding portfolio.
You will be joining our design sprints meetings and take part in creating projects from scratch. That means your ideas can make a real impact on Promo. Our Warsaw Team has a startup background, if you got too, that's cool. Keeping attention to details is obvious, what is less obvious is to look at own designs in a more complex way, that's the approach that we like in Promo. Understanding the business goals behind beautiful designs will take you far in this company.
Joining us means taking big responsibility for the success of each product, but you won't be alone, we are a flexible team that is open for good solutions and ready to support any initiative.
Who we are?
Promo is a visual content creation platform helping people, businesses and brands create beautiful visual content. Founded in 2010, Promo helped over 200 million people create, discover, and share videos. Since 2016, the main product of Promo is an easy-to-use video platform with a mission to empower businesses of all sizes to grow online with the power of video.
Since its launch, Promo grew rapidly and has acquired tens of thousands of paying customers, creating lots of videos, driving Promo to a double-digit annual revenue rate.
Promo is changing the way people create content and market their businesses online. These platforms not only empower creativity, but they also help connect people around the world with highly-shareable, beautiful content.