UX/UI Designer – startup marketingowy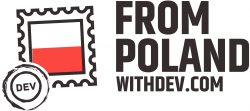 Opis oferty pracy
Poszukujemy UX/UI dashboard designera do naszej aplikacji będącej corową usługą marketingowego startupu z Europy. Optilyz.com to zaawansowane narzędzie direct mail automation, pozwalające na automatyzację, optymalizację i personifikację wysyłek marketingowych tradycyjną pocztą. Produkt rozwijamy w międzynarodowym zespole. Struktura organizacyjna jest płaska, dzięki czemu nasze decyzje są szybkie, a rezultaty satysfakcjonujące.
Brakuje nam na pokładzie kogoś, kto będzie ambasadorem naszych userów i zadba o ich doświadczenie.
Na pewno docenisz:
podejście problem solving: skupiamy się na pomocy naszym userom, a nie projektowaniu dla samej sztuki tworzenia ładnego designu
pracę blisko zarówno użytkowników jak i developerów
realną możliwość rozwoju: masz tylko część skilli z naszej listy? U nas możesz się nauczyć reszty
Czym będziesz się zajmować:
przeprowadzaniem badań UX
tworzeniem makiet UX w Figmie dashboardu naszej aplikacji
UI designem (kolory, typografia itp.)
współpracą z programistami i akceptowaniem zmian
dla chętnych: pisaniem komponentów w CSS i React
Na tym stanowisku przydadzą Ci się:
komercyjne doświadczenie w badaniach użyteczności aplikacji
komercyjne doświadczenie w projektowaniu  UX i UI aplikacji (np. dashboards)
mile widziana znajomość CSS, React.js, TypeScript, i Storybook
angielski na poziomie komunikatywnym, mile widziana znajomość niemieckiego
Od siebie oferujemy:
stabilną i elastyczną pracę full-time bez konieczności pracy wieczorami
pracę w przyjaznej, międzynarodowej kulturze organizacyjnej (część zespołu z Niemiec, większość programistów z Polski)
wpływ na projekt – jesteśmy zespołem pełnym zaufania, dającym swobodę
możliwość pracy zdalnej (nawet po pandemii) lub w naszych komfortowych biurach (w Krakowie lub Bielsku-Białej)
możliwe wyjazdy służbowe do Niemiec
nowy sprzęt do wyboru
benefity: m.in. płatne urlopy, prywatna opieka medyczna, płatne przerwy chorobowe, "becikowe", szkolenia min. 4 x w roku
do wyboru B2B lub UoP
O From Poland With Dev
Jako 
From Poland With Dev
 współtworzymy software house który stara się choć trochę zmienić ten świat na lepsze. Pomaga nam tym fakt, że 99% naszych usług to praca dla znajomych – dzięki temu nasi klienci nie są przypadkowi i mamy do nich duże zaufanie. Wśród nich są firmy USA – m.in. z doliny krzemowej oraz Austin, pracujemy również dla europejskich firm z Niemiec i UK.
Poziom: mid/regular
Minimalny staż pracy: 2 - 5 lat
Poziom: mid/regular
Minimalny staż pracy: 2 - 5 lat
jobs@frompolandwithdev.com