This job listing has expired and may no longer be relevant!
UX/UI Designer in a fitness startup (remote)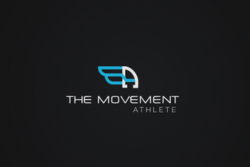 Opis oferty pracy
If you are up for a challenge of driving a UX/UI for a fitness platform while working in a fun, driven remote team and travelling the world- keep on reading.
We are looking for an experienced UX/UI designer who will lead all things UX/ UI and visual for our app.
About
The Movement Athlete is the world's first platform for skill-based training.
We work with a multidisciplinary team of trainers and coaches, distil their knowledge and turn learning fitness skills into a game. We are starting with calisthenics, gymnastics, acrobatics that include skills like handstands, cartwheels, backflips, human flags easy, fun and safe for everyone.
We have been working on this project for over a year, built an MVP, pre-sold it and validated the market. Last year we spent 3 months in the LeAD Sports Accelerator (run by Adi Dassler family – the founder of Adidas and ex-Red Bull folks). With their backing, we are just finishing the new mobile app with over 160 new moves and we are getting ready to take it globally in the next 12 months.
And that's where you come in.
WHAT's IN IT FOR YOU?
This is a unique opportunity to come early and together with us build an organisation that not only delivers massive value to our customers but it's a place we love working in on our own terms.
-Join a fully remote team and have an opportunity to travel the world- (we work from different places in the world, go adventures and meet regularly on team retreats. )
– Take the company globally in next 12-18 months and make an impact in lives of millions of people
-Take your skills to the next level, be challenged and grow as a part of an amazing team of A players
-Join an amazing network of advisors including our early investors including Adidas and Redbull folks.
-Grow together with the company in terms of compensation and rewards
– This is a contract opportunity starting part time and quickly moving into full time.
WHAT WE EXPECT
– you have experience leading UX
– you are proactive and positive
– you are familiar with Lean UX
ABOUT THE COMPANY & CULTURE
TMA is a young growing company in a digital fitness space with the team who are extremely growth driven, love adventure, movement as well as the thrill of building projects that can have a global impact. We love our customers and our sole reason for existence is to provide a life-changing experience for them. Not once but for life.
We believe in working hard while having fun, growing, and making a positive impact.The position will be starting around first/ the second week of June
The salary is negotiable for the right candidate
We look forward hearing from you
Please apply by answering a few questions under this link
https://bwta.typeform.com/to/mEy1fA