This job listing has expired and may no longer be relevant!
UX Researcher
Uxeria.com
Umowa o pracę lub B2B
Warszawa,

mazowieckie, Polska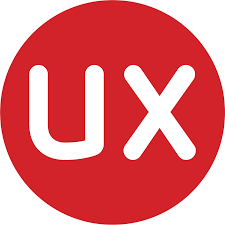 Opis oferty pracy
Uxeria, firma badawczo-projektowa skupiająca się na obszarze UX (lub, jak to ostatnio modne – Product Design), szuka osoby na stanowisko: UX Researchera.
Zadania:
Projektowanie, planowanie i przeprowadzanie badań UX
Opracowywanie rekomendacji i wniosków projektowych na podstawie badań
Tworzenie raportów poświęconych User Experience
Wsparcie merytoryczne i konsultacje dla Klientów Uxerii
Przygotowywanie case studies z realizowanych projektów
Wymagania:
Wiedza ogólna z zakresu użyteczności, User Experience i UCD
Znajomość metod stosowanych w badaniach ilościowych i jakościowych
Doświadczenie w realizacji badań UX lub innych projektów badawczych
Nastawienie na wielozadaniowość i umiejętność zarządzania czasem
Wysoka empatia i umiejętność zrozumienia potrzeb Klienta
Umiejętność wyszukiwania trendów, raportów i case'ów branżowych z obszaru UX i badań
Bardzo dobra znajomość języka angielskiego
Oferujemy:
Pracę na pełen etat w doskonałej atmosferze
Klimatyczne miejsce pracy – samo centrum na Chmielnej 🙂
Wpływ na produkt, który razem budujemy
Dostęp do najnowszych technologii i udział w procesie powstawania innowacyjnych rozwiązań
Jeśli jesteś zainteresowana/-y i chcesz wysłać swoje CV lub dowiedzieć się więcej szczegółów napisz proszę e-mail o tytule "UX RISERCZER" na adres: <rekrutacja@uxeria.com>
Nie zapomnij dodać klauzuli: "Wyrażam zgodę na przetwarzanie moich danych osobowych dla potrzeb niezbędnych do realizacji procesu rekrutacji (zgodnie z Ustawą z dnia 29.08.1997 roku o Ochronie Danych Osobowych; tekst jednolity: Dz. U. z 2002r. Nr 101, poz. 926 ze zm.).
Firma

Uxeria.com

Nowe oferty dla UX co tydzień!

Popularne oferty