This job listing has expired and may no longer be relevant!
UX Designer w Centrum Innowacji
LUX MED Sp. z o.o.
Umowa o pracę lub B2B
Warszawa,

mazowieckie, Polska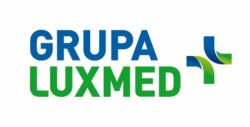 Opis oferty pracy
Grupa LUX MED, lider rynku medycznego w Polsce otwiera Centrum Innowacji.
Zespół Innowacji  oparty będzie o dwa filary – design i development. Eksperci i specjaliści wybrani ze względu na ich umiejętności w zakresie innowacji, rozwoju i komercjalizacji nowych produktów i rozwiązań będą kreowali, wytwarzali i testowali nowe technologie i rozwiązania biznesowe, o charakterze transformacyjnym lub przełomowym.
Szukamy doświadczonych UX-ów z poczuciem humoru i dystansem do własnych projektów. Gotowych zakasać rękawy do pracy nad zmianą systemu opieki medycznej w Polsce. Budujemy od podstaw zespół który będzie wypadkową naszych  nietuzinkowych osobowości, pasji i pomysłów.
Co robisz:
Identyfikowanie potrzeb i problemów użytkowników (Pacjentów / Personelu medycznego / Poddostawców) w zakresie innowacji.
Opracowanie procesów, produktów, usług i narzędzi z wykorzystaniem metodyki design thinking, i w rytmie agile.
Uczestniczenie w pełnym procesie wytwórczym – od badań i konceptualizacji, customer journey, przez wszystkie fazy projektowania, testy i wsparcie  developmentu i wdrożenia.
Udział w poszukiwaniu nowych rozwiązań dla rynku opieki zdrowotnej.
Ciągły rozwój umiejętności miękkich i twardych (który wesprzemy z przyjemnością).
Z czym przychodzisz:
Minimum 3-letnie doświadczenie na stanowisku UX Designera.
Szerokie doświadczenie na polu projektowania w metodzie DT i specjalizacja w jednej z dziedzin: badania, projektowanie UX i UI.
Kreatywna postawa, szukanie rozwiązań i inspiracji jest Twoją metodą pracy.
Duża dbałość o szczegóły.
Biegła znajomość możliwie wielu narzędzi z katalogu: Figma, Sketch, Illustrator, Invision, Sketch, Adobe CC, Zeplin.
Dobra znajomość języka angielskiego.
Umiejętności argumentowania swoich decyzji projektowych – ważne jest dla nas Twoje podejście do rozwiązywania problemów użytkowników, wykorzystanie narzędzi i wyników badań, podejmowania decyzji projektowych.
Co dla Ciebie mamy:
Unikalną na rynku możliwość pracy w zespole innowacji z własnym zespołem developerskim – potwierdzone badaniami hipotezy doprowadzimy do etapu POC własnymi siłami.
Szansę na zbudowanie rozwiązań dla ponad 2 milionów Pacjentów, 15 tysięcy Pracowników czy prawie 7 tysięcy Lekarzy.
Pracę w interdyscyplinarnym zespole na styku biznesu i technologii w branży stojącej na progu technologicznego przełomu.
Stabilne zatrudnienie w renomowanej firmie z branży usług medycznych, będącej liderem prywatnej opieki medycznej w Polsce.
Niezbędne, solidne narzędzia do pracy i atrakcyjny pakiet dodatków pozapłacowych (m.in. opieka medyczna, ubezpieczenie grupowe na życie, karta sportowa, lekcje języka angielskiego na preferencyjnych warunkach, dofinansowanie do miejsca parkingowego).
Osoby zainteresowane zapraszamy do przesyłania aplikacji poprzez formularz zgłoszeniowy: https://bit.ly/2PdE8Ru .
Firma

LUX MED Sp. z o.o.

Nowe oferty dla UX co tydzień!

Popularne oferty