This job listing has expired and may no longer be relevant!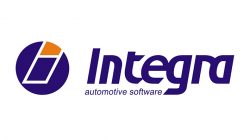 Opis oferty pracy
OFERUJEMY PRACĘ W BIURZE, ZDALNIE ORAZ W MODELU HYBRYDOWYM.
Szukamy doświadczonej i samodzielnej (regular/senior) osoby zarażającej pasją do projektowania i chcącej się rozwijać.
Jeśli chcesz mieć wpływ na wdrożenia i potrafisz zarażać wiedzą z zakresu human-centered design – sprawdź, czy nie szukamy Ciebie.
Co trzeba robić?
Godzić interesy biznesu i użytkowników docelowych
Nie bój się przełamywać statusu quo, gdy widzisz, że coś możemy poprawić
Analizować dane statystyczne i telemetryczne
Przekonują nas pomysły na optymalizację podparte danymi
Przygotowywać makiety i prototypy lo-fi
Łatwiej zrozumiemy problem i rozwiązanie, gdy pokażesz jak to zrobić
Rozwijać nasz Design System
Będziesz mieć wpływ na proces jego powstania
Pracować zespołowo
Z jednej strony prawdziwi użytkownicy, z drugiej programiści.
Żadnej pracy teoretycznej
Chcemy nawiązać z Tobą dłuższą współpracę. To nie jest chwilowy projekt – tworzymy nowe rozwiązania oraz stale rozwijamy te obecne.
Czego oczekujemy?
Doświadczenia w budowaniu złożonych projektów
Szukamy wymiataczy – no rookies
Wiedzy z zakresu tworzenia interfejsów, także RWD/Mobile
Guideline'y Apple/Google/inne i Twoje przemyślenia na ich temat mile widziane
Samodzielności w budowaniu hipotez
Chcemy zdobywania i interpretacji wymagań docelowej grupy użytkowników
Wiedzy dotyczącej prowadzenia testów i badań
Chętnie nauczymy się też czegoś od Ciebie – możliwe, że dzięki Twoim pomysłom i propozycjom możemy zrobić coś lepiej
HCI, IXD, Motion Design
Te i inne branżowe standardy mogą Ci tylko pomóc
Obecnie pracujemy na Adobe XD, wspieramy się Google Analytics i narzędziami autorskimi, a do opisów korzystamy z Office'a.
Jeśli przekonasz nas do innego narzędzia – nie mówimy "nie".
Co jest mile widziane?
Portfolio lub opis dotychczasowych prac/projektów
Pokaż nam, nad czym pracowałeś i czym możesz się pochwalić
Znajomość zasad i trendów projektowania UX/UI aplikacji internetowych
Opowiedz nam, co wydarzy się za rok w branży (i jak możemy to wykorzystać)
Znajomość narzędzi dodatkowych, np. Photoshop, Hotjar, P.O.P, Draw.io
Jeśli przekonasz nas do narzędzia, z którym pracujesz – pomyślimy o tym
Doświadczenie w pracy w metodykach zwinnych (Scrum/Agile)
Aplikuj bezpośrednio :
https://kariera.integra.com.pl/oferty-pracy/ux-designer/
Firma

Integra Software Sp. z o.o.

Nowe oferty dla UX co tydzień!

Popularne oferty