UX Designer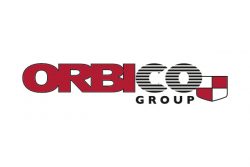 Opis oferty pracy
Job purpose:

Be ambassador of users interacting with Orbico Digital platforms – listening to their suggestions and ideating solutions which answers and exceeds their expectations and needs.
Responsible for the design of the digital products and services for Orbico with key focus on designing Orbico eB2B platform, adapting it for local markets needs and optimizing it on ongoing basis with the aim to improve usability, performance, user satisfaction and commerciality of the platform.
Organizational set up:

International role – Employed in Orbico Group Digital Team and working most of all with all Orbico markets which will receive eB2B platform. Based in Warsaw.
Key job duties:
Onboard to current information architecture, wireframes and prototypes delivered by external UX/UI experts, plan handover and take full ownership of design and user experience process related to core and new functionalities with aim to improve customer experience and commerciality of the Orbico eB2B platform
Create wireframes, prototypes and visual interaction concepts, adapt if needed to market specific needs as rollout progress
Closely cooperate with product owners, webdesigners and frontend developers on all stages of product conceptualization, design and implementation
Gather information from users through surveys, workshops and interviews (from all markets where eB2B will be delivered or planned) on their requirements and needs, creates personas, user journeys and site maps. Have valid input to proposed user stories of new functionalities and improvements
Build story boards to explain reason why, changes & plans to key stakeholders for business and commercial alignment
Conduct usability and A/B testing, participate in final QA testes to provide best possible input for platform improvements
Live to see your designs fully executed in products and monitor and further improve it in time
Be ambassador of user experience consistency, best practices and standardization within all markets and roles of Digital in Orbico Group.
Requirements:
At least 4 years experience as user experience designer with relevant experience in designing ecommerce and web interfaces (preferably within B2B, FMCG, multi-category or marketplace sectors) – portfolio demonstrating skills as one of key deciding factors
Proficiency in InVision, Adobe Xd, Axure, Figma or other prototyping tools as well as Usability Testing Tools (UXCam, HotJar or other)
Hands on experience in customer centered design, information architecture, content strategy and usability testing
Experience in researching and analysing user behavior and turning it into actionable tasks aimed at improving commercial experience
Experience in designing user experience for all devices and resolutions
Ability to state reasons behind user experience changes and to explain problems, challenges and constraints which the new designs will be answer to
Ability to work in fast paced and constantly changing environment
Very good verbal and written communication skills in English, with ability to freely describe ideas and drive discussions with English as main language
Aplikuj na: https://www.pracuj.pl/praca/ecommerce-ux-designer-warszawa,oferta,1000514757