This job listing has expired and may no longer be relevant!
UX Designer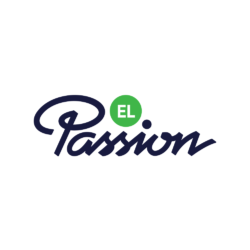 Opis oferty pracy
We are EL Passion, one of the leading product houses in Poland. Our passionate team specialises in designing and developing stunning web, iOS and Android apps for clients all around the world. Among others, we are proud to have supported Wirtualna Polska, GoldenLine, ZnanyLekarz, Estimote, Rightmove and RWE.
Currently, we are looking for a UX Designer to join our team.
You'll be responsible for creating outstanding experiences for our clients' users. We're looking for someone who will be able to work independently and bring value on every step of the product development process.

DUTIES
Conducting workshops, consulting clients, gathering and challenging business requirements and product specifications
Conducting competitive analysis and providing product strategy recommendations derived from it
Designing and conducting user research for various stages of product development and recommending improvements based on findings
Creating initial product concepts, outlining the backlog, flows, wireframes (low and high fidelity)
Creating interactive prototypes
Evaluating existing user experiences
Advising the client on optimal information architecture/flow/wireframes
Cooperation with developers and designers
Generating ideas on how to improve the process of design
REQUIREMENTS
+2 years experience holding a similar role and a case study portfolio to prove it.
Experience creating wireframes and prototypes in any preferred software (e.g. Axure/Balsamiq/Sketch/UX Pin)
Experience in conducting research and usability testing
Knowledge of tools and methodologies used during workshops (e.g. Design Sprint methodology, VPC, Lean Canvas)
Experience in working with teams made up of visual designers and developers
Excellent interpersonal skills
Finely tuned time management (you will manage your own tasks) and a team-player attitude
Ability to gather business requirements
Very good command of English
APPRECIATED
Working knowledge on different web analytics tools and ability to draw conclusions from obtained data
Experience in designing and conducting user research for various stages of product development and recommending improvements based on findings
WE OFFER
Clear, fair and transparent compensation system with a detailed career path
Salary range 5200 – 9400 PLN net B2B
We do not prohibit any freelance work (except for EL Passion clients)
Continuous learning in a top-notch team, regular feedback, and mentorship
Quick advancement in your skills and salary increases to reflect it
Working on interesting and challenging projects, in direct contact with a client
We hold internal Hackathons on a regular basis
Opportunity to take part in UX community life through attending conferences and meet-ups
You will have access to our resource library and opportunity to choose whatever you'd like to have on our "shelf"
Co-financed, personalised education plan
Flexible hours and a possibility to work remotely from time to time
Awesome team building events (go-karts, bowling, zip-lining, etc.)
Multisport, Allianz private medical care, and paid leave
Lunch discount at a local cafeteria and Daft Cafe discount card
What's it really like to work at EL Passion? See our Culture Book and find out what EL Passioners say about the company!
Also check us out on Facebook, Twitter, Medium, Dribble and Behance.
Don't hesitate, we're looking forward to meeting you.
Click APPLY