This job listing has expired and may no longer be relevant!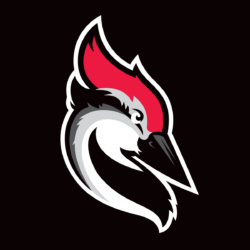 Opis oferty pracy
W naszej firmie liczy się podejście, dlatego szukamy tolerancyjnej, empatycznej i otwartej na drugiego człowieka osoby, która tak jak my zwraca uwagę na szczegóły.
Jeśli patrząc na widok strony czy aplikacji potrafisz dostrzec dwa piksele przesunięcia i czujesz potrzebę, żeby to poprawić, z pewnością zrozumiesz nasz produkt!
Jeśli jakość i prostota to bliskie ci hasła, być może uda nam się wspólnie stworzyć coś fajnego.
JEŚLI:
posiadasz przynajmniej 3-letnie doświadczenie w projektowaniu aplikacji webowych,

znasz język angielski,

lubisz pracować z ludźmi, rozwijać się i uczyć się nowych rzeczy,

zwracasz uwagę na szczegóły i wierzysz w to, że to one czynią produkt wyjątkowym,

lubisz brać udział w kreatywnych procesach i dostrzegasz piękno w prostocie,

masz doświadczenie w pracy z Photoshopem i Illustratorem,

znasz podstawy InDesigna,*
ODEZWIJ SIĘ DO NAS koniecznie.
*Jeśli nie spełniasz któregoś z powyższych wymagań, ale uczysz się szybko i jesteś zmotywowaną osobą – aplikuj mimo to. Jesteśmy otwarci na przyjęcie do naszego zespołu nie tylko doświadczonych specjalistów, ale także ciekawych osobowości.
Kim jesteśmy?
Jesteśmy efektywnym zespołem 50+ młodych ludzi, zmotywowanych do rozwoju aplikacji SaaS dla klientów z całego świata.
Zobacz, jak się u nas pracuje.


Aplikuj za pomocą tego linku.
Aby pomóc nam sprawdzić, czy dobrze do siebie pasujemy, podeślij nam swoje CV oraz portfolio. Nie wahaj się też dodać kilku słów o sobie, abyśmy mogli cię lepiej poznać.
Firma

Woodpecker.co

Nowe oferty dla UX co tydzień!

Popularne oferty