Product Designer -> Design Manager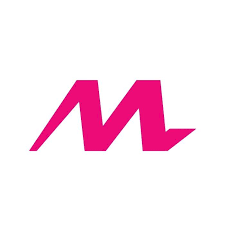 Opis oferty pracy
Move Closer is a team of software development and marketing experts building products for top-of-mind enterprise brands and startup clients. We work in agency and venture builder models, with some of our own products already deployed and a lot more to come.
We are looking for an ambitious Product Designer, who wants to grow into a Product Design Manager role, with expert mentorship and provided training.
This role assumes your hands-on work on product design (UX/UI) and subsequent growth towards nurturing and leading a design team.
Your work will include:
Developing a human-centered design culture within the organization,
Shaping our production process with senior staff and company leadership,
Establishing and maintaining high quality standards,
Planning and executing product research and customer workshops,
Co-creating product development strategy for our SLA clients and own products,
Identifying market and design trends and introducing innovations.
You:
Have 3+ years design experience,
Can showcase at least three projects delivering a measurable improvement to the users,
Are a team player with great people skills and good vibes even when not everything is sunshine and rainbows,
Cut through the noise to identify and deliver solutions meeting users' needs,
Have a track record of collaborating with engineering and marketing specialists,
Work professionally in industry standard tools (Adobe CS / Sketch / others)
Have a very strong command of written and spoken English.
More about us:
We are located in a modern office nearby Warsaw West rail station,
Due to COVID-19 we accept all our team members working remotely until the pandemic is gone,
We provide a working equipment of your choice (usual setup is a macbook + a 4K monitor),
Great opportunity for professional growth and annual budget for educational activities.
Send us your CV and a link to your portfolio: rekrutacja@movecloser.pl. Remember to highlight the measurable effects of your work. Thanks and see you around!
Firma

Move Closer

Nowe oferty dla UX co tydzień!

Popularne oferty