Lead IxD Product Designer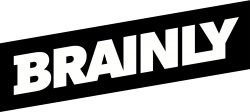 Opis oferty pracy
NOTICE: ONLINE RECRUITMENT PROCESS
SALARY: 19 000 – 24 000 PLN gross/monthly
Brainly is scaling! 🚀 We aspire to be one of the most user-centric companies in the world. To help us achieve this ambitious goal, we are looking for an experienced Lead IxD Product Designer, passionate about cross-team collaboration to deliver the world-class quality design of the consistent and user-friendly product. 

At Brainly, we are working on some of the most complex technical challenges in the ed-tech space and creating the product for over 350 million students worldwide. Our primary focus is to build the infrastructure and features that enable Brainly users to ask and answer millions of questions every day. 
You will work as a part of the Design System Core Team embedded in the Design Center of Excellence, cooperating closely with the Design System Senior Manager to provide day-to-day support to all IxD Product Designers at Brainly as well as work on the vision for Human-Computer Interaction (HCI) of our product.
You will work with product alignment in mind; your mission will be to build a strong IxD Product Design community, ensuring visibility and collaboration with different internal stakeholders. 
An essential part of your role will be to guide the way to achieve world-class product design, and HCI embedded in our Design System. Every day you will support product and design development by co-creating design system standards, guidelines, and patterns as well as look for improvements to our processes. All that to make sure that Brainly offers a personalized user experience while smoothly integrating various product communication. Join us on the mission to help millions of students around the world learn their way!
 WHAT WILL YOU DO?
Serve as a leader for IxD Product Designers embedded in cross-functional Product Teams across the company with the emphasis on creating alignment, building a strong design community, world-class user experience, and design system

Deliver expertise and hands-on leadership in the creation of design patterns, guidelines, and standards

Inform design system decision-making process

Identify opportunities for leveraging user experience as well as support the maximization of the value proposition for our users

Actively help to achieve cross-device and cross-platform experience personalization with a strong focus on mobile

Create emotional and physical high-level interaction concepts to ensure that the user finds our product trustworthy and engaging, yet easy to navigate.

Mentor less experienced designers and support their personal development process, be their representative and point of contact in Design Center of Excellence
WHAT WILL YOU NEED TO BE SUCCESSFUL IN THIS ROLE?
Experience
Required:
Experience at a Senior or Lead level

At least 8 years of professional experience as an Interaction, UX/UI, or Product Designer

Experience of work in an iterative software development environment
Preferred:
Academic degree in the field of design

Experience with Agile/Scrum 

Experience in working for educational platforms
Attributes
Required:
System thinker with the ability to work on complex cross-areas tasks and to take ownership of cross-area (cross-team) design tasks 

Ability to solve problems together with the team as well as ability to take action and ownership 

Ability to explain ideas and designs clearly and concisely to successfully convince, motivate and inspire stakeholders at all levels of understanding – from design-unaware business people to highly experienced designers 

Proven ability to define and manage design efforts including operationalization of design outcomes 

Proven ability to successfully lead design and product feature definition, scope assessment, estimation processes from loosely defined requirements to completion

Great communication skills 

Team player attitude 

Ability to share knowledge through workshops and presentations

Preferred:
Recognition as an expert in the product design field
Skills and systems
Required:
Excellent interaction design and product design skills with a portfolio showing high quality, thoughtful UI and UX work. 

Comprehensive knowledge of design patterns (and when to break them)

Expertise in design systems and creating responsive components

Expertise in the development of design, realistic prototyping, and motion

Expertise in interface design tools (we use Figma) and in prototyping tools (we use ProtoPie / Webflow)

Understanding of HTML and CSS, JavaScript
Preferred:
Experience in qualitative and quantitative research  

Experience in Adobe After Effect

Experience in Abstract 
DO YOU WANT TO LEARN MORE ABOUT DESIGN TEAM AT BRAINLY?
Visit our Instagram to meet your future team
Also feel free to look at our Design System called "Pencil", that we are especially proud of!
Watch the below video to discover how our Design System Manager, Patrycja, explains the process of building a Design System at Brainly:
ADDITIONAL DETAILS
Some of our benefits (slightly varies depending on the location): 
Flexible working hours
Personal development budget 800$ per year +  unlimited time off policy for participation in conferences and workshops and access to an online learning platform with courses from Udemy, Harvard Manage Mentor and many others
Fully paid private health care packages for you and your family (dental care included) provided by Luxmed
Fully paid life insurance provided by Warta
Multisport Plus card
Access to the Mental health Helpline – providing virtual support of external psychologists, psychotherapists, and coaches
AskHenry services – personal concierge services to help you to settle your everyday matters (like Ikea shopping or shoemaker visit)
Possibility to join one of our Employee Resource Groups and initiatives (Inclusion Council, Ladies at Brainly, Brainly Cares)
If needed, additional budget for work remote work accessories
By sending us your application, you agree that Brainly sp. z o.o. with its seats in Krakow, will process your data contained in the form below and in the documents you attach in to participate in recruitment. In connection with this, you have the right to withdraw your consents, the right to access to your data, the right to obtain their copy, rectify them, erase, limit their usage and also data portability right and object to their use by Brainly, as well as to lodge a complaint with the President of the UODO. If you have any questions regarding the use of information about you and exercising your rights related to this use, please contact our DPO – privacy@brainly.com. If you want get to know more about how Brainly uses and process your personal data [click here].
Please apply using our system by clicking on this link.