This job listing has expired and may no longer be relevant!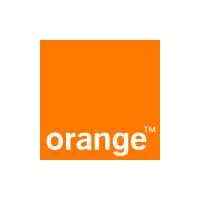 Opis oferty pracy
W strukturze Digital i Performance Marketingu tworzymy zespół User Experience składający się z 26 projektantów UX/UI, który jest centrum kompetencji dla Orange. W pracy wspierają nas również m.in. UX Writerzy, Web & Mobile Analysts, Design Researcherzy czy Service Designerzy.
Co na Ciebie czeka? 
warsztaty, dużo warsztatów i współpracy w zespołach  interdyscyplinarnych
projektowanie interfejsów użytkownika dla serwisów web, aplikacji mobilnych czy narzędzi wewnętrznych
optymalizowanie istniejących rozwiązań projektowych
konsultacje ux
merytoryczne dyskusje – chcemy poznać, z czego wynikają Twoje decyzje projektowe
współpraca z innymi UX i UI Designerami, UX Writerami, Badaczami, Biznesem, Product Ownerami czy Developerami.
A poza tym? Będziesz widzieć jak Twoja praca przekłada się na produkt – nie robimy projektów do szuflady. Zależy nam na dynamice pracy i pokazaniu efektów na produkcji.
Pasujesz do nas, jeśli:
masz doświadczenie w prowadzeniu warsztatów, bądź zbierania wymagań biznesowych (stacjonarnie, mural/miro, inne)
masz doświadczenie w projektowaniu projektów cyfrowych lub usług – poparte portfolio
znasz program Sketch, Figma albo Axure na poziomie podstawowym
lubisz i umiesz współpracować z innymi
Będzie dodatkowym atutem:
umiejętność pracy w scrumie
znajomość środowisk do zarządzania projektami, takich jak Jira, Trello, Redmine
znajomość standardu WCAG 2.0 lub 2.1
zainteresowanie UI Designem i/lub Badaniami UX
Mamy dla Ciebie:
pracę zdalną minimum do końca sierpnia 2021, a później kilka dni w tygodniu w biurze w Warszawie
praca z inspirującymi ludźmi
dobrze i ciekawie zaaranżowane biuro (kawiarnie, kantyna, patio, przestrzeń do odpoczynku)
sprzęt (MacBook Pro) i niezbędne oprogramowanie
szkolenia i udział w wydarzeniach branżowych
nieformalną, przyjazną atmosferę w pracy – wsparcie przełożonego i UX Leada
planowanie pracy z jasnym podziałem zadań i wsparciem w ich realizacji
3 proste kroki:
Wyślij Cv + portfolio
Rozmowa online z jednym z Lead UX
Rozmowa online z Head of Design (Iza Dziedzic)
Czekam na maile pod adresem: izabela.dziedzic3@orange.com
Firma

Orange Polska

Nowe oferty dla UX co tydzień!

Popularne oferty