This job listing has expired and may no longer be relevant!
Digital Service Designer
Tylko
Kontrakt B2B
Warszawa,

mazowieckie, Polska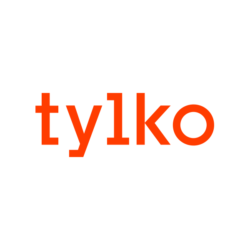 Opis oferty pracy
User Centric Design is an important part of Tylko's strategy to deliver best customer journey from awareness to ownership and beyond. As a member of our UX team, you will work with industrial, parametric & graphic designers, copywriters, developers, client service and content creators – to ensure engaging customer experiences, through research, conceptualizing, product definition, and cohesive design.
We believe that Digital Service Designers are by definition innovative thinkers, driven product owners, but most of all – skilled advocates for the user.
Responsibilities
Design, conceptualize and create customer-centric projects across the entire product lifecycle (yes, we keep the UX tight even on packaging or instruction manual level)
Help in planning and conducting user research
Work closely with lean, cross-functional teams
Be autonomous – you'll take full ownership of your work
Rapidly produce concepts and prototypes
Benefits
You get to be the part of a young company on a rapid rise, with a vision, that's doing very exciting things!
You'll rub elbows with some of the best specialists in fields that you may never heard before (parametric design anyone?) – who are also amazing people and great coworkers
You'll develop personally and professionally – we're every service designers wet dream (designing online and offline for true product consistency)
Your voice will be heard – we don't throw away any idea or assumption without considering them
You'll be competitively remunerated based on your skills and commitment – as well as recognized for your successes and achievements
Job Requirements:
2+ years of experience designing digital experiences (if you are a beginner, please look for our paid internship opportunities)
Fluent in English (additional basic level German or French could be huge plus)
Comprehensive understanding of applying the methodologies of user-centric interaction design and research to solve complex problems
Practical knowledge of industry standard software for generating wireframes and willingness to learn new ones (at the moment we use mainly Sketch + InVision, but we're considering other options for more complex prototyping)
Risk taking in design, pushing design past the obvious
Experience with usability research and/or web analytics is always welcome
https://tylko.recruitee.com/o/digital-service-designer
Firma

Tylko

Nowe oferty dla UX co tydzień!

Popularne oferty