Ta oferta pracy nie jest już aktualna!
Architekt Informacji / User Experience Architect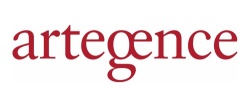 Opis oferty pracy
Artegence – najstarsza oraz jedna z największych agencji reklamowych w Polsce – w związku z dynamicznym rozwojem poszukuje doświadczonych osób na stanowisko:
Architekt Informacji / User Experience Architect
Szukamy osób, gotowych do podejmowania wyzwań.
Zakres odpowiedzialności:
projektowanie architektury informacji,
budowanie strategi dla projektu IA,
współpraca z klientami przy przygotowywaniu projektu,
opracowywanie interfejsów serwisów internetowych i aplikacji,
wykonywanie researchy i analiz konkurencji,
śledzenie trendów i innowacji w Internecie,
współpraca przy realizacji projektu z działami kreacji i IT,
sprawdzanie zgodności realizowanego i finalnego projektu z założeniami funkcjonalnymi.
Wymagane umiejętności na stanowisku:
umiejętność tworzenia architektury informacji oraz dokumentacji funkcjonalnej dla działu produkcji,
doświadczenie w projektowaniu systemów internetowych potwierdzonego przykładami zrealizowanych projektów,
znajomość możliwości technologii internetowych oraz narzędzi wspomagających projektowanie,
otwartości umysłu, twórczego podejścia do zadań, kreowania innowacyjnych rozwiązań,
dokładności, dobrej organizacji, odpowiedzialność i zaangażowania w pracę,
mile widziane doświadczenie w projektowaniu: serwisów społecznościowych, start-upów internetowych oraz koncepcji dla Social Media.
Oferujemy:
dobrze wynagradzaną pracę w stabilnej, docenianej przez rynek firmie,
możliwość tworzenia pasjonujących projektów dla najbardziej znanych marek,
realizację innowacyjnych przedsięwzięć z zakresu projektowania AI oraz User Experience Design,
świetną atmosferę w młodym, inteligentnym zespole.
Jeśli te pojęcia nie są Ci obce: User Experience, Information Architecture, Interaction Design, Usability Evaluation, User Research, Strategy, Mobile Information Architecture, Mobile Interaction Design, Customer Experience to aplikuj!
Wraz z CV prosimy o przysłanie listu motywacyjnego. Aplikacje prosimy wysyłać na kariera@artegence.com z numerem ref. Architekt Informacji/19/06/12 w tytule .Zatrudni Cię Artegence - najbardziej utytułowana agencja mediów interaktywnych w Polsce. Od 1999 roku regularnie zdobywamy branżowe trofea w kategorii kreatywnej komunikacji oraz skuteczności wdrażanych rozwiązań marketingowych. To tu powstawały i powstają oszałamiające kampanie dla Nike, FOX TV, Fujitsu, Orange Warsaw Festival czy Wedla.
Do wysyłanej aplikacji prosimy dopisać klauzulę: "Wyrażam zgodę na przetwarzanie moich danych osobowych zawartych w mojej ofercie pracy dla potrzeb niezbędnych do realizacji procesu rekrutacji (zgodnie z ustawą z dn.29.08.1997r. o Ochronie Danych Osobowych).